Provisioning Accounts
New and existing project users can be managed from the Project Users tab. New users can be invited using the + Invite Users button. When inviting users with this button you will only be able to assign the user a project role. The User dropdown is populated with the users currently in the organization but it is possible to invite users not currently part of the organization by inputting an email address, clicking the + Invite to organization via email option, and then Done.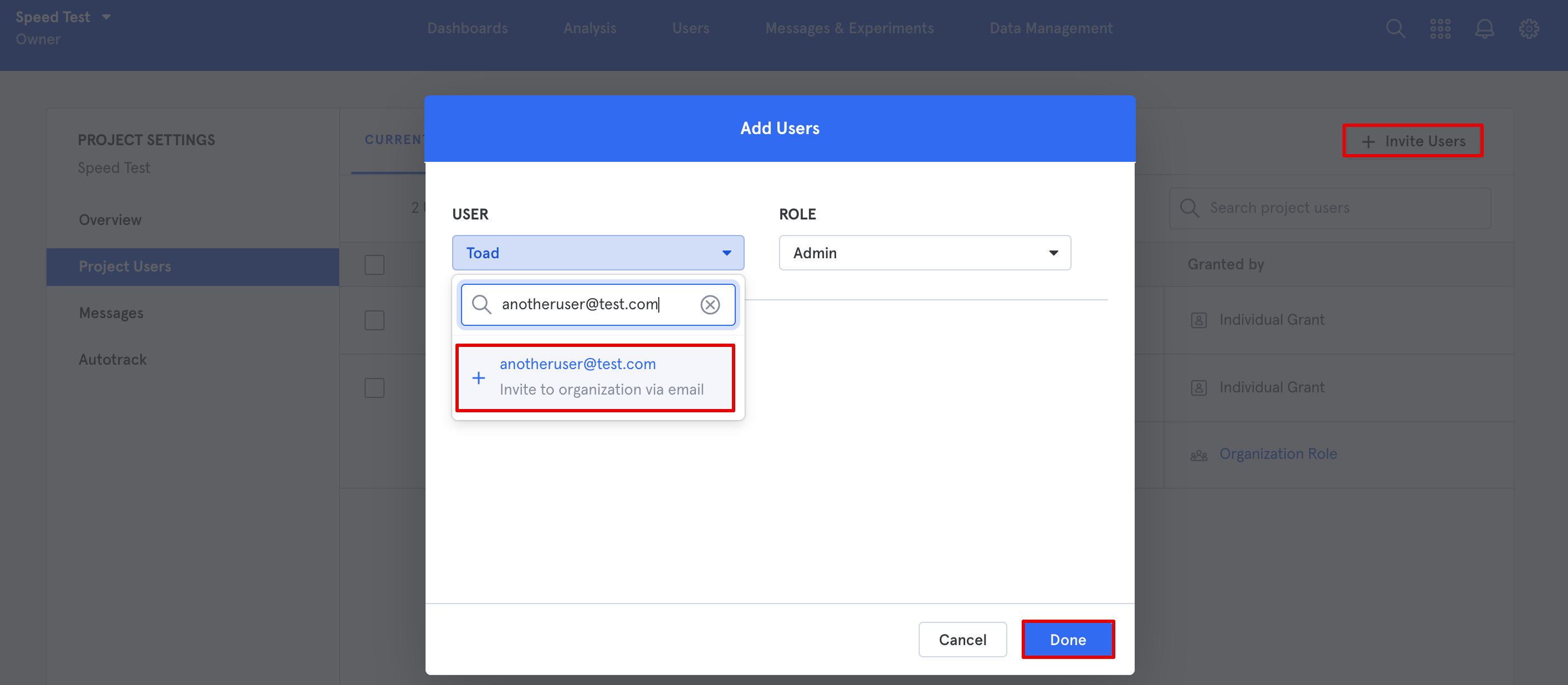 Users added with this method will be added to the organization and given the Member organization role by default.
Project admins can also change current users' project roles in the Project Users page by hovering over the value in the Role column. To remove a user from the project, check the box next to the user and click the Delete option that appears at the top of the table.
ACTION ITEM: Invite users to your project (if necessary).
Project Settings
To learn more about the options in Project settings, check out this article.